This is how global trade looks before economic wars kick in
This is how global trade looks before economic wars kick in

Murat Ersin Agüloğlu
Global commerce is descending into the era of trade wars and protectionism. Here is how the global trade environment looks after decades of falling barriers – which are now being set up again.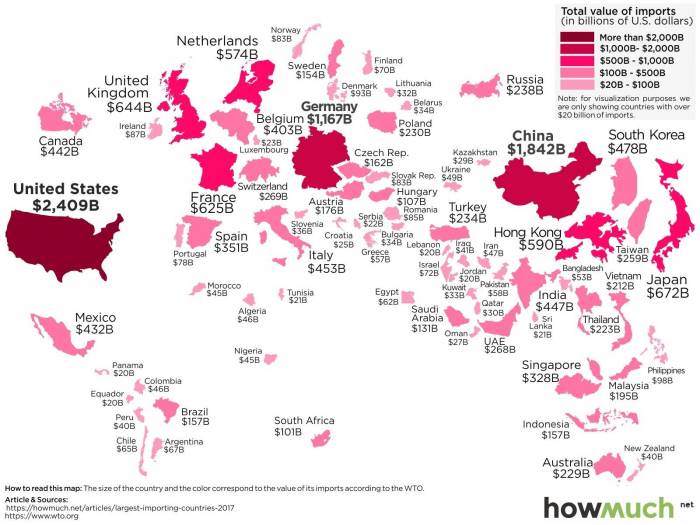 Courtesy of: Visual Capitalist
The United States is the leader in imports, buying $2,409 billion worth of goods in 2017, about 13.4 percent of the global total, according to the data quoted by Visual Capitalist. This is $860 billion higher than the country's sales abroad last year.
This deficit has resulted in US President Donald Trump's tariffs and barriers and the reciprocal action which has triggered trade wars.
China and Germany come in at No.2 and No.3 respectively. China buys $1,842 billion worth of goods – 10.2 percent of the global total – while Germany, Europe's largest economy, imports $1,167 billion (6.5 percent of total) of goods.
Source : Azvision.az
---
Attention! When using materials belonging to the ens.az site you must refer to the hyperlink. If you find a mistake in the text, please select it and send it to us by pressing ctrl + enter.
---
If you have an Android OS smartphone, go to this link to read the news more easily You can download and install Ens.az from the store.
---